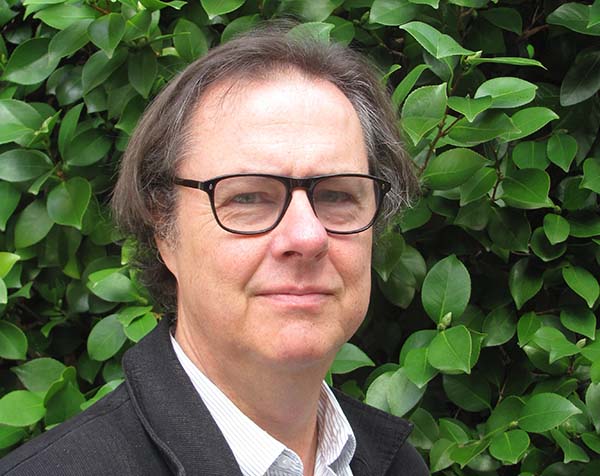 Born in 1952, in Des Moines, Iowa, John Taylor is an American writer, critic, and translator. He studied mathematics at the University of Idaho (graduating in 1974), then literature and philosophy at the University of Hamburg (Germany), where he was a Rotary International Fellow. He also spent a year on the island of Samos, Greece, before settling in France in 1977. After living in Paris until 1987, he moved to Angers, in the lower Loire Valley.
Taylor is the author of seven collections of stories and short prose, six of which have been translated into French and two of which into Italian; selected poems and stories have appeared in Dutch, German, Greek, Polish, Ukrainian, and Slovene literary reviews.
—The Presence of Things Past, 1992.
—Mysteries of the Body and the Mind, 1998.
—The World As It Is, 1998.
—Some Sort of Joy, 2000.
—The Apocalypse Tapestries, 2004.
—Now the Summer Came to Pass, 2012.
—If Night is Falling, 2012.
As a polyglot literary critic, Taylor is one of the most active "passeurs" of French-language and, more generally, European literature between continental Europe and English-speaking countries. He has long been a regular contributor to the Times Literary Supplement, The Antioch Review (in which he writes the "Poetry Today" column), and other publications. His essays have been gathered in the three-volume Paths to Contemporary French Literature (2004, 2007, 2011), Into the Heart of European Poetry (2008), and A Little Tour through European Poetry (2015). These two latter collections cover modern verse and prose poetry from nearly all the European countries..
Taylor also translates Modern Greek, Italian, and especially French literature. As a translator, he has received several awards and scholarships:
— In 2011, a translation grant from the National Endowment for the Arts for his project to translate Georges Perros's three-volume Papiers collés (Paper Collage)—a book now published as Paper Collage (2015).
— For his translations of the prose and poetry of Philippe Jaccottet, he received a grant from the Sonia Raiziss Charitable Foundation in 2009 and a stipend from the Pro Helvetia Foundation in 2010, enabling him to stay and work at the Looren Translation House. Taylor's translations of Jaccottet's work have been published as And, Nonetheless: Selected Prose and Poetry 1990-2009 (2011) and The Pilgrim's Bowl (2015).
— His translation of three books by Jacques Dupin, Of Flies and Monkeys (2011) received a grant from the French Ministry of Foreign Affairs.
— In 2013, he won the Raiziss-de Palchi Translation Fellowship from the Academy of American Poets for his project to translate the poetry of the Italian poet Lorenzo Calogero—a book now published as An Orchid Shining in the Hand: Selected Poems 1932-1960 (2015). The Fellowship included a five-week stay at the American Academy in Rome between December 2013 and January 2014. In January 2014, he was awarded, in Reggio Calabria, Italy, the Italian "Premio Anassilaos" for this same project.
— In 2015, his translation of José-Flore Tappy's poetry, Sheds: Collected Poems 1983-2013 was a finalist for the National Translation Award in Poetry from the American Literary Translators Association.